Management Team
Western Ranchlands' team includes highly experienced ranchers, land management professionals and corporate executives with a proven track record of demonstrating profitable stewardship practice and verifiable ecological outcomes.
Our team members have developed and demonstrated a variety of solutions that address key problems facing the ranching, conservation, and rural land investment industries. Most of our members have worked together for many years and all have extensive experience in various aspects of agricultural operations, natural resource management and business strategy.
Western Ranchlands and our partners and advisers have over 100 years collective experience and have directly managed over 1 million acres of private ranch land worth well over $1 billion. In addition, our partnerships and licensing agreements give us access to proprietary intellectual property and experienced personnel.
Officers and Board Members
Chief Executive Officer and President, Director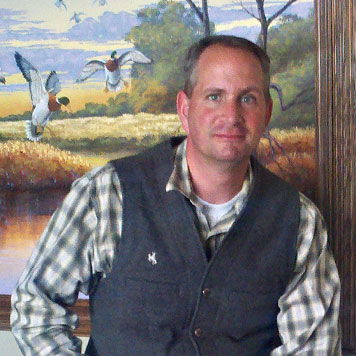 Sheldon has a diverse business background that includes 20 years of ranch management, real estate investment, property development, project financing, numerous conservation initiatives, and company executive experience. He holds a BSc in Animal Science, a Masters in Rangeland Resources, and a PhD in Range Science. Sheldon's experience also includes being the owner/co-owner of 25,000 acres of western ranchlands in North Dakota, Nebraska, Utah, and Alberta, Canada. Sheldon co-founded Banner Resource Management, LLP; a private for-profit conservation partnership operating in North Dakota as well as co-founded and was the former CEO of Carrus Land Systems, LLC.; a conservation-oriented agricultural investment and property management firm operating in the western United States. Sheldon is also a founding member of the BEHAVE network – an animal behavior research organization.
Chairman and Chief Operating Officer (COO)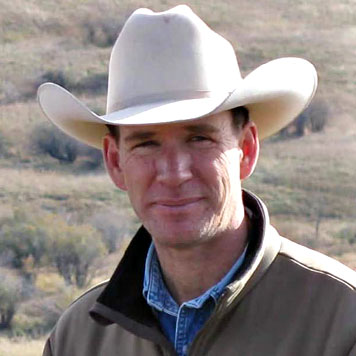 John's background includes 35 years of ranch management experience along with many years of activity in conservation initiatives related to the preservation of eastern slopes ranchland and the ranching community. John owns and operates the historic a7 Ranch located west of Nanton, Alberta. John has been a former Director of the Canadian Center for Holistic Management and is a founding member of the Pekisko Group, an organization formed to preserve the Pekisko rangeland area in southwestern Alberta. He is also the current President of the Southern Alberta Land Trust Society (SALTS). John's passionate approach to ecologically sound livestock grazing principles has made the a7 one of the best performing ranching operations on the eastern slopes.
CPA, CA Chief Financial Officer

Ms. Archibald has over 30 years of experience and a history of financial leadership, primarily in the energy business including private and public, junior and intermediate exploration and production and energy service companies. Prior roles include Chief Financial Officer for Aduro Resources Ltd., Standard Energy Inc. and TransCanada Turbines and as a Tax Manager with Ernst & Young. Ms. Archibald holds Bachelors of Science and Commerce degrees from the University of Alberta. She received her Chartered Accountant designation in 1985 and is a member of the Chartered Professional Accountants of Alberta. She serves on the Board of Directors of Live Out There, an e-commerce retailer and volunteers as a Director for Foothills Academy Society and the Bowness Community Association.
L.L.B., L.L.M. Corporate Secretary; Vice President, Legal & Regulatory

Bob is an experienced corporate commercial lawyer with a passion for the environment and land preservation. He holds a Bachelor of Engineering degree (Chemical) and a Bachelor of Laws degree from the University of Saskatchewan, and a Master of Laws degree (Environment) from the University of Calgary. Bob has held senior legal, project development, and management positions with two major law firms and several multinational corporations including TransAlta and TransCanada Corp. During his 35-year career, he has completed numerous major projects and M&A transactions in the energy and mining sectors. Bob was raised in Saskatchewan in a farming and ranching environment.
Barry Worbets. Vice President, Environment & Sustainability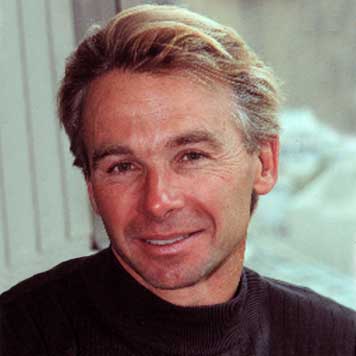 Barry has spent over 40 years working at the intersection of the environment and business. He has a deep understanding of "land" history, science and policy particularly in Alberta. Barry spent 5 years as a Senior Fellow with the Canada West and Max Bell Foundation improving land and water policy in western Canada. In 6 oil and gas companies he built industry-leading teams to deliver top quartile Health Safety and Environmental performance and was one of the Founders of North American Oilsands Corporation, which sold in 2007 for $2.2B. He has served on many boards - Nature Conservancy of Canada, World Wildlife Fund, Alberta Water Research Institute, Parks Foundation Calgary to name a few. The Alberta Emerald Foundation for Environmental Excellence honored him in 2001 for his corporate leadership.
Director

Mark's background in ranch management spans over 25 years and includes managing some of the largest tracts of ranchland in the United States including the historic 600,000 acre Vermejo Park Ranch in New Mexico and the 113,000 acre Flying D Ranch in Montana. Mark was recently appointed General Manager of Turner Enterprises and now oversees the operation of 14 western ranches totaling over two million acres. He has a wealth of experience dealing with large, multifaceted ranching operations which include a vast array of diverse issues and revenue streams. Mark's depth of experience makes him one of the leading authorities on the management of large and complex ranching operations.