Ranchlands are generally owned for one of three reasons: to operate a livestock business, to "conserve" or maintain open space, or to utilize as a real estate investment. All of these purposes can coincide synergistically, but they rarely do. Because of inherent inefficiencies in the ranching conservation, and rural land investment industries, the majority of ranches in North America are far less profitable than they could be, irrespective of whether they are owned and operated as family businesses, as conservation properties, or as long-term investments.
In our experience, significant value can be added to virtually all of these properties by applying enhanced management techniques that streamline and expand ranch operations.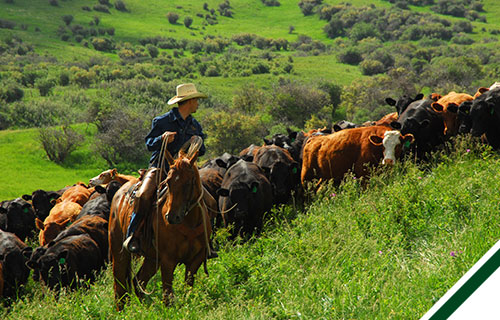 Western Ranchlands represents a new model for land stewardship. We focus primarily on ranching properties with extensive livestock operations. We acquire whole properties or partial interests, and subsequently lease or manage those properties with a first right of refusal or option to purchase A portion of each project may also be made available to specific interest holders (such a hunting, fishing or consevational activities) under a clearly defined operating agreement.
Our objective is to retain long-term management continuity, not to "flip" properties. We add value to our properties by improving operational efficiencies and monetizing ecological good and services. Collectively, these improvements significantly enhance the value of the property and reward long-term shareholders.
Our objective is to retain long‑term management continuity, not to "flip" properties